Protect Your Car with Ceramic Coating
The forces of nature often seem bound and determined to damage your vehicle and leave it looking less than ideal. Ceramic coating helps to protect your car's exterior and keep it looking shiny and new by forming a barrier between your vehicle and the elements. Here at Schaffer Danhoff Chrysler Dodge Jeep, we offer a ceramic coating service so that you can keep your car looking its absolute best.
Why Should You Spring for Ceramic Coating?
Bugs. Bird droppings. Dust. While nature might not be targeting your car specifically, it can sometimes feel like it. Ceramic coating is designed to help you maintain your car's luster by protecting it against the typical everyday elements that might wreak havoc on your beloved car. Our team of professionals is equipped to perform a ceramic coating service so that you can give your car the extra protection it needs to keep it looking the way it did when it first rolled off the lot.
Here are just a few of the things that ceramic coating can help to protect your car against as you drive around town:
Splattered insects:
Many of the insects that end up dashed against your car are acidic, which means that they can cause damage to your car's paint job if they're not cleaned up right away.
Bird droppings:
Bird droppings are another common cause of paint damage.
Dirt and dust:
Ceramic coating helps to prevent dust from clinging to your car. Other sealants can capture dirt, making your car look dull.
Water beading:
Ceramic coating is hydrophobic, which helps to keep water from beading on your car. Water beading can cause unsightly residue.
And more!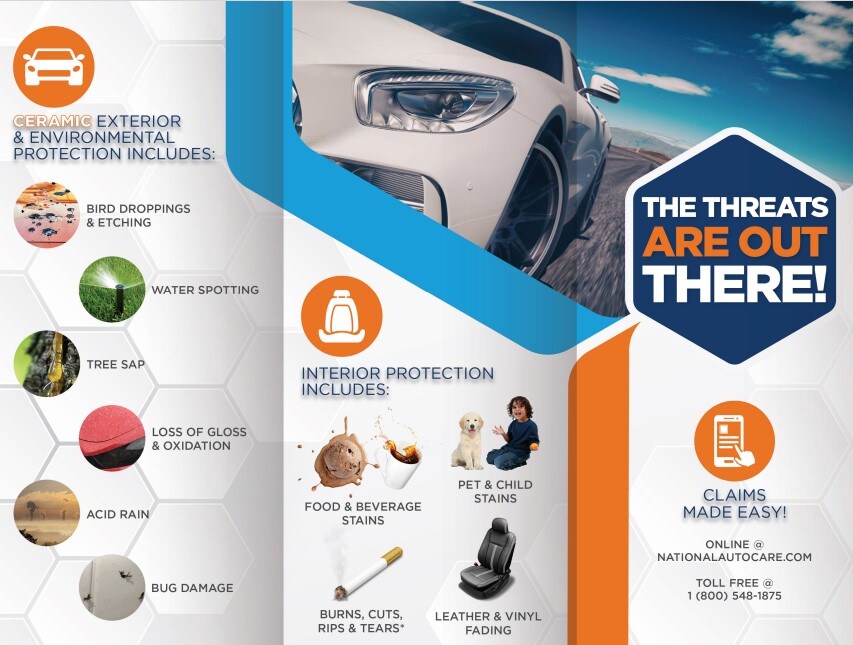 Connect with our team today to learn more about how you can protect your car and keep it looking shiny.
We look forward to serving you!
Schedule Service